Property Management in Cape Coral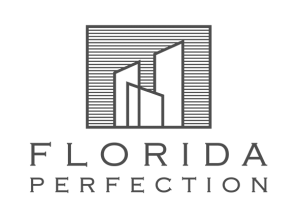 Property Management
mail service, check-in/out
The team of Florida Perfection offers property management at the highest level for your vacation rental in Cape Coral. You can consider us not just as property managers but also as a reliable partner to fully take care of everything concerning your property. Our concept is to manage everything regarding your property from one single source. We take care of everything you can think of.
As owners of vacation rentals in Cape Coral we are familiar with the local situation and possible problems home owners may come across. We always make you and your property our number one priority. Based on our experience in working with various rental agencies and home owners, we are independent in the position as an interface between home owners and rental agencies or tenants.
In addition to the classic property management service, our service also includes a pre-made accounting for your tax advisor. This allows our customers to always have up to date information which avoids unpleasant surprises at the end of the year.
We highly value transparency in our workflow.
Property 
Management
Weekly checks of your property
Weekly mailbox service
Commissioning and control of the pool service, garden service and pest control
Examination and payment of all applicable excise bills
Bookkeeping with accountant software and subsequent forwarding to your accountant
Organization and control of repairs after prior consultation with the owner
Processing of correspondence with rental agencies and tenants
Check In & Check Out in English and/or German
Cleaning of the property by our staff after tenant has moved out by own staff
Interim cleaning on tenants request
Problem management
Cleaning 
Services
The cleaning of your holiday home has the highest priority in our work.
Unlike competitors, we work exclusively with our own cleaning team and no subcontractors to meet our high standards of cleaning. Our staff is used exclusively for the cleaning of our villas and trained internally.
We ensure a consistently high level of cleaning by motivated and trained personnel. At the end of each cleaning there is also an additional acceptance by a supervisor. This additional control ensures the high standard of cleaning.
Additional 
Services
Boat instruction by trained personnel
Boat management
Complete setup of your property (with or without your design specifications)
Pressure cleaning of roof, sidewalks, pool area and driveways
Pool service
Garden service
Sprinkler system repair
Address: 4818 Coronado Pkwy, Suite 9, Cape Coral, FL 33904, USA
Phone: (+1) 239 205 5292
Office Staffed Hours: Mon – Sun / 8:00 AM – 3:00 PM